Webinar: Large Language Models (LLM) and the future of education and law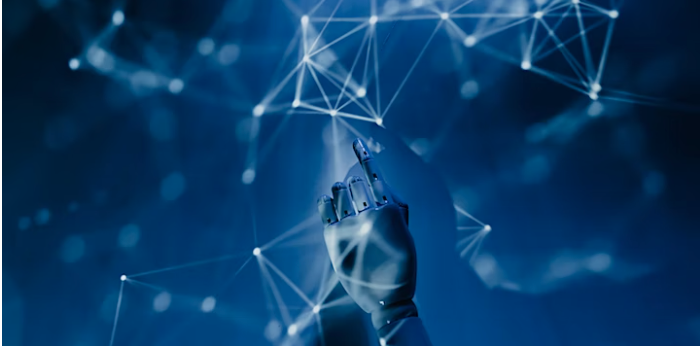 This session will be exploring the laws around Artificial intelligence (AI).
Speakers
Tara Taubman-Bassirian
Rebecca Herold – CEO & Cofounder, Privacy & Security Brainiacs
Richard J Self
Agenda
Date and time : Wednesday 1 March, 7:00pm – 8:30pm
Synopsis
Artificial intelligence (AI) has the power to rapidly generate fluent language, producing sentences that copy well human structures. For example, ChatGPT has shown ability to generate structured sentences by mimicking the statistical patterns of language in a huge database of text curated from the Internet. This has created disruption in various sectors such as legal or academia. The spread of this new phenomenon is raising questions about the future of law and education and this session will be exploring such questions.
About the speakers
Tara Taubman-Bassirian
Tara Taubman-Bassirian, LLM, is a French privacy advocate based in the UK who has studied private law at the prestigious Paris University Pantheon Assas, before specialising on Computer and Communication Law at Queen Mary University of London. She has completed for IP Law knowledge with a Harvard University course. She has expertise in areas of privacy, data protection, intellectual property, internet law. She has made a name for herself in several areas of the world, most notably the UK, France and the US. Languages she practices have helped her to widen her horizon and reach. An early adopter of emerging technologies, Tara makes it her business to understand the challenges presented by regulations in this high connectivity era, which is how she has become a trusted adviser to individuals & businesses navigating legal pathways to compliance on the internet. Tara is very active in raising awareness of the EU General Data Protection Regulation (GDPR) & advising businesses on the compliance requirements. Tara is also involved with The Raymond Nicolet Trust supporting education in Serbia. See her Linkedin profile.
Rebecca Herold
Rebecca Herold is CEO of the Privacy & Security Brainiacs SaaS services business she launched in 2021 with her son Noah, the third SaaS business for which she has been co-founder and engineering architect. Rebecca is also founder (2004) and CEO of The Privacy Professor consultancy. Rebecca has over 30 years of systems engineering, information security, privacy & compliance experience. Rebecca has authored 22 books to date. The most recent book is the soon-to-be-published second in the Privacy & Security Brainiacs, "Cybersecurity for Grandparents and Everyone Else!" series of books, "IoT Security and Privacy." Rebecca has her own podcast/radio show, Data Security and Privacy with the Privacy Professor, on VoiceAmerica. Rebecca has been a subject matter expert since January, 2020 on the NIST Cybersecurity for IoT Program team, performing research and co-authoring IoT security and privacy standards, guidelines, and other informative references. Rebecca also serves as an expert witness for IT, security, privacy and compliance topics, including two cases so far that involved IoT use to commit crimes, including assaults, and a current one that involves online tracking technologies. Rebecca was Adjunct Professor for the Norwich University MSISA program for 9 ½ years and has earned 10 professional certifications (FIP, CDPSE, CISSP, CIPP/US, CIPT, CIPM, CISM, CISA, FLMI, Ponemon Institute Fellow). Rebecca has Masters' and Bachelors' degrees in Computer Science, Mathematics and Education, and lives in Des Moines, Iowa, USA. For more information about Rebecca see her Linkedin profile.
Richard J Self
Richard Self worked in the aerospace sector for thirty years supporting the business with innovative systems solutions and matching technologies to business needs.
He then made the transition into academia in 2002 at the University of Derby, where he now has small teams of Undergraduate and Masters students researching to identify the best frameworks of questions for evaluating emerging and advanced technologies for gaining business value. He is currently working on the success and failure factors for AI and machine learning implementations.
Richard is a regular invited keynote speaker at UK and international business conferences where he always provides the audience with the important questions for evaluating their business needs and technologies.
He is the lead academic on a KTP with Aquis Exchange which focuses on the use of AI and machine learning to detect potential market manipulation. Read more on his Linkedin profile.
Would you pay a monthly subscription to access ChatGPT ? What are the questions you would like to submit to our speakers?
BCS is a membership organisation. If you enjoy this event, please consider joining BCS. You'll be very welcome. You'll receive access to many exclusive career development tools, an introduction to a thriving professional community and also help us Make IT Good For Society. Join BCS today
This event is brought to you by: BCS Law specialist group