Interview Voice of America – Data Security & Privacy – Enforcement Highlights From the GDPR's Fourth Year. to watch here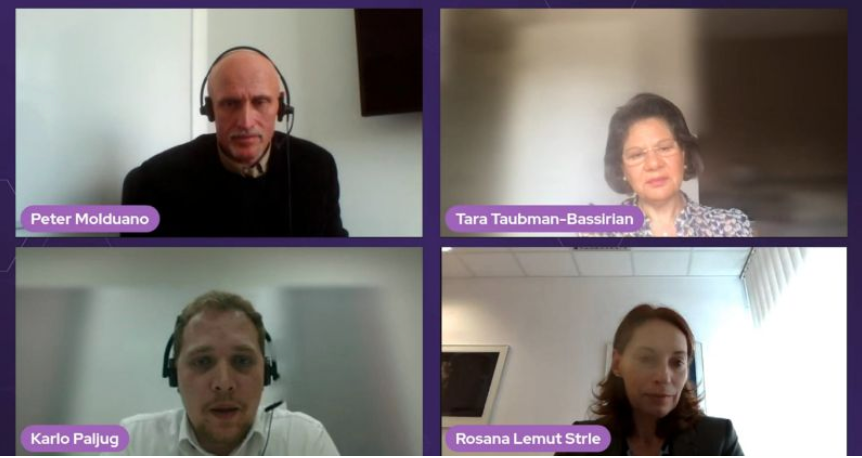 The European Risk Policy Institute 2021 Top 30 Risk Communicators in Cybersecurity
The European Risk Policy Institute 2021 Top 30 Risk Communicators in Cybersecurity
InfoGov World Expo & Conference 2021
Voice of America Radio Broadcast of Tara Taubman-Bassirian, LLM
PrivSec Global – Schrems II and International Data Transfers: The Journey to a new Privacy Shield and Who Is Leading the Way Read more here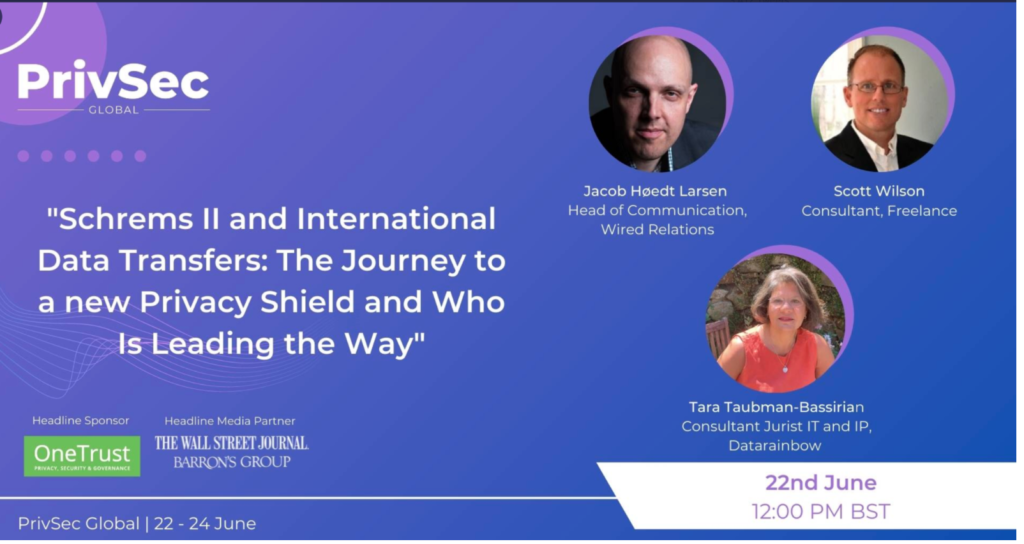 Archive360 – Episode 22: The Latest on EU Privacy Regulations
Episode Description
2018 privacy hero of the year, Tara Taubman-Bassirian, discusses the EU GDPR, the increasing need for protecting privacy in the increasingly technology-rich environment, and some activities for Data Privacy Day on January 28, 2019. What are the benefits of GDPR? Where can it be improved upon? What do companies struggle with most for GDPR compliance? What is a "hot potato" GDPR issue? How are binding corporate rules (BCRs) used for non-adequate countries? How has Brexit impacted GDPR compliance? Why does privacy matter? What are the current largest threats to privacy? What are some activities for Data Privacy Day? Hear Tara discuss these topics, and more, with Rebecca.
Public Sector Cyber Security Northern Ireland – Beyond Brexit: Cyber Security and Data Protection
SecurityWeek – COVID-19 Contact Tracing Apps: Effective Virus Risk Management Tools or Privacy Nightmare?
PLI – Practicing Law Institute Legal and Regulatory Responses to Technology Challenges – Online Platforms and Popular Technologies 2020
Kingston Technology – How has data protection changed since GDPR?
Altada Technology Solutions and Beacon AI to host their 'Global State of Privacy'
En quoi la protection des données a-t-elle changé depuis l'entrée en vigueur du RGPD ?
Wie hat sich der Datenschutz seit der DSGVO verändert?
¿Cómo ha cambiado la protección de datos desde el RGPD?
Cybertalks publish WOMEN IN CYBER! including Tara TAUBMAN-BASSIRIAN LLM. 
BCS – The Chartred Institute for IT – Webinar: Government by Algorithm A-Level exams self-driving cars and beyond
Accounting Web – Supreme Court hears Morrisons defence of rogue auditor data breach
Nomination at the International Women's Day 2018: The women working in cyber, infosec, data protection & tech